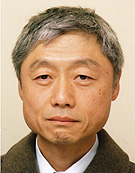 Japan Express., Co., Ltd. is providing logistics services, customs clearance and warehousing in main, in the region of Kobe, Osaka and Tokyo. Our mottos are "Safety, Reliability, Speed, Attention", under which we are making every effort to serve the efficient services that can meet any customers' requirements.
Specifically in the port of Kobe, we have been operating our own warehouse for hazardous goods for decades and having the experienced staff with accumulated know-how in handling export and import hazardous material. We focus on developing this speciality and the business field of handling hazardous goods, where we will intensify our strength by building the new updated warehouse at the end of year.
We strive for greater customers' satisfaction, challenging aggressively in our every logistics business field with know-how which we have accumulated since 1946 and the consciousness for environmental preservation and compliance.